Celebrating the
musical creativity
of composers in the hometown communities that first supported them.
Jerod Tate
Jerod Impichchaachaaha' Tate, is a classical composer, citizen of the Chickasaw Nation in Oklahoma and is dedicated to the development of American Indian classical composition. His Washington Post review states that "Tate is rare as an American Indian composer of classical music. Rarer still is his ability to effectively infuse classical music with American Indian nationalism."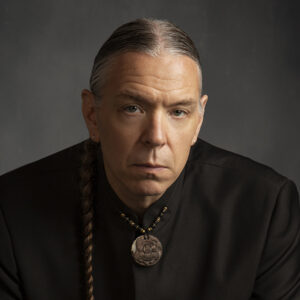 In retrospect, I got incredibly lucky that the very first GroundWork(s) concert featured composer Michael Ippolito. Every new initiative features a slew of stomach-turning unknowns and "what-ifs," but this commission was a dream collaboration in every sense — the perfect way to begin a multiyear new-music project. I was so fortunate to have a musical partner like Michael, who was completely on board with every harebrained scheme and approached this collaboration with enthusiasm and curiosity.